LOCAL & OFF-SITE BACKUP SOLUTIONS FOR YOUR IT INFRASTRUCTURE
FREE 30-DAY TRIAL!  CONTACT US TODAY TO GET STARTED!
South Seas Backup is a client-server architecture that enables professional, secure and reliable services for local and online backup with seamless and unlimited scalability. Fast data transfer, high-grade security, end-to-end AES-encryption, and an easy to use interface guarantees total customer satisfaction.
South Seas Backup  software provides features like local backup including universal restore to dissimilar hardware which goes above and beyond standard cloud backup functionality. The Central Management Console allows you to manage local and off-site backup as well as restore processes of all connected South Seas Backup clients down to the file level.
South Seas Backup offers you a comprehensive hot backup – with premium features including high-speed uploads – for your Windows servers, databases and live applications. Additionally, South Seas Backup provides a wide range of customizable configuration settings to meet your specific backup needs.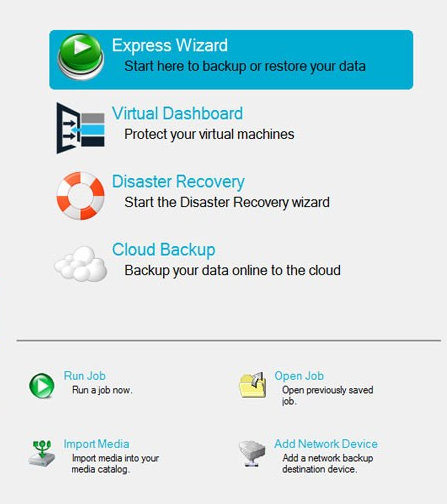 PHYSICAL AND VIRTUAL MACHINES
Ensure your ability to backup both physical and virtual machines from a single application.
BARE METAL DISASTER RECOVERY
Complete system restore, including applications and Operating Systems – even to dissimilar hardware.
DATA ENCRYPTION
Military-grade 256-bit AES encryption, and password protection to restrict access to data.
DATA RETENTION
Automatic removal of unnecessary data. You decide what is needed and for how long.
SINGLE-MAILBOX RESTORE
Ability to restore single mailbox items from a Microsoft Exchange backup for fast access.
LOCAL AND ONLINE DESTINATIONS
Backup to local storage, but also to online locations like Amazon S3 or your favorite file-sync services.
2-14% FAILURE RATE
A recent study of expected hard drive lifetimes shows that 2-14% of hard drives fail in the first 36 months, depending on model and manufacturer.
35% HAVE A PLAN
35% of SMB's have a comprehensive disaster recovery in place. Bare Metal Disaster recovery can help a business to quickly recover from incidents such as ransomware infection.
62% DATA LOSS = 33% PROFIT LOSS
62% of IT professionals experience data loss and 33% reported profit loss as a result.
32% RECOVER OVER TIME, 16% NEVER FULLY RECOVER
32% of organizations take several days to recover from a data loss and a further 16% never recover.
SIMPLE LICENSE STRUCTURE
Don't manage numerous licenses for plugins and features. Achieve everything through a single software license.
BUDGET FRIENDLY
Small businesses require affordable backup and maintenance renewal. Seek out the cost leaders for maximum value.
CUSTOM SCHEDULING
Backup routines must be flexible enough to respond to your unique schedule and times away from the office.
LOCAL TECHNICAL SUPPORT
Template answers from overseas call centers can be infuriating. Find out where your backup support team is located.
RETURN GUARANTEE
30-day money back guarantee, in the event that our solution is simply not the right fit for your business.
REPORTING AND NOTIFICATION
Know the status of backups, wherever you are. Verify the ability to flexibly configure alerts and notifications.
APPLICATION SUPPORT
Comprehensive backup of the latest versions of your critical business applications, such as Microsoft SQL.