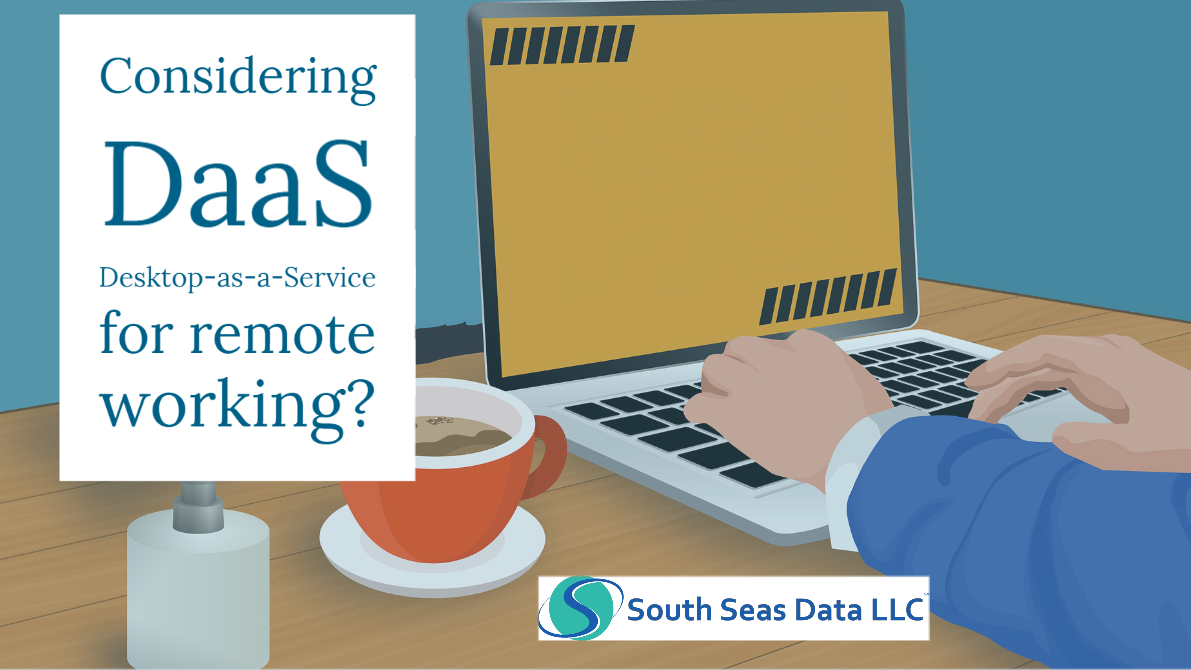 The world has changed and it is vital for businesses to provide employees with the best platform for remote working. Consider DaaS (Desktop as a Service) as a solution to all your remote working needs.
Here are some benefits of South Seas Data DaaS that makes it the best option for remote working:
With our DaaS solution, existing client hardware remains the same, saving expenses and time spent upgrading hardware.
Your data will be stored and secured in our cloud in the event of a disaster or hardware failure.  Our solution provides business continuity solutions by offering your employees with access to their desktops and applications.
Access Linux and Microsoft based operating systems on multiple devices without the need of acquiring new hardware.
DaaS is becoming the preferred environment for hosting remote working as it creates access to corporate desktops and apps available anytime in a secured way.