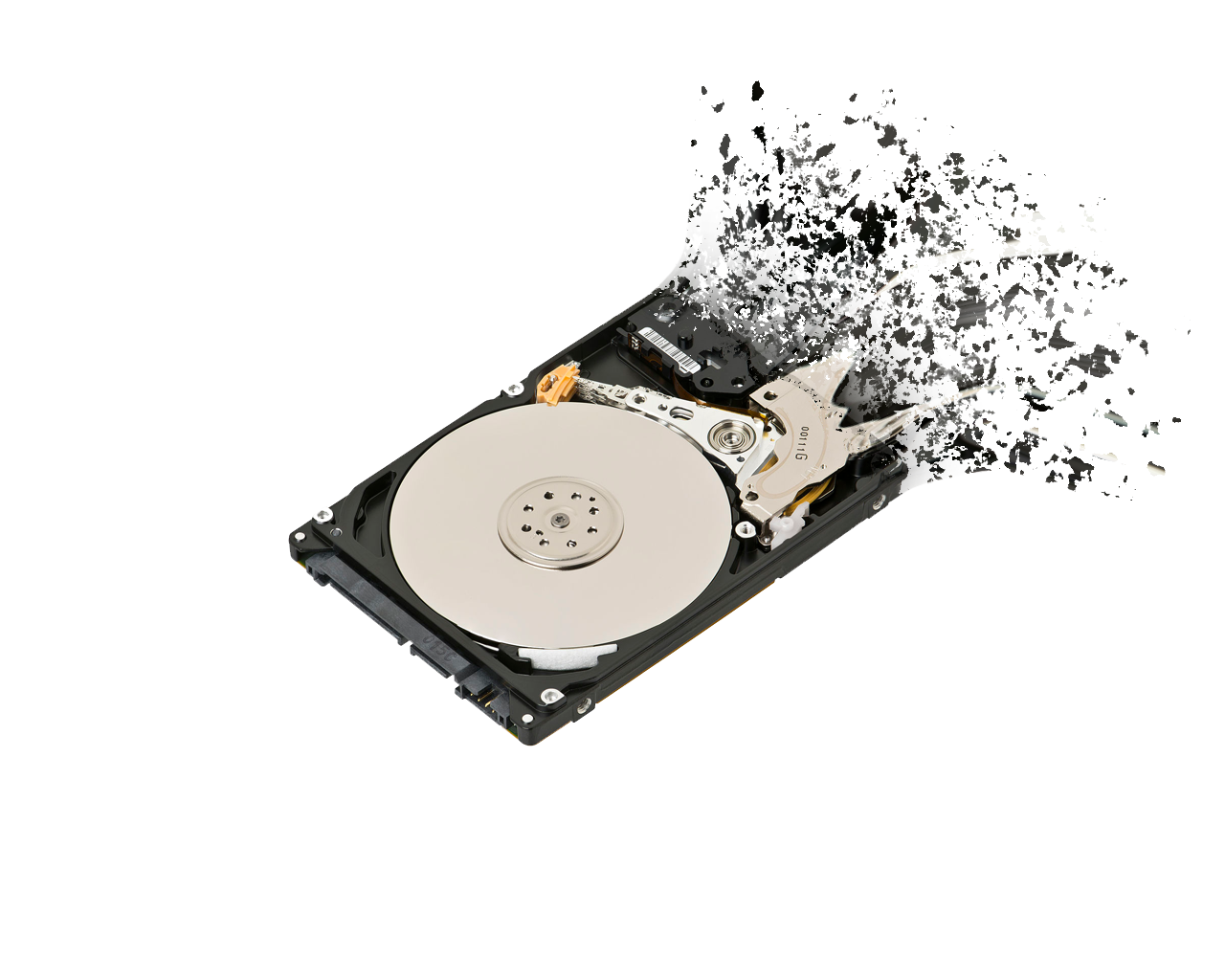 With the evolution of technology rapidly moving into a new age, it's not only important to protect your sensitive documents, but it's also becoming increasingly important to protect your electronic data.  Many companies will erase the content found on old hard drives and other media, but this unfortunately does not protect your business from potential security risks.
What one may think is "erased" is in fact recoverable if the right person gets their hands on it.  This makes electronics a prime target for those looking to steal corporate or personal information.  When you just place your electronic data in a recycling or garbage bin, the level of exposure to potentially confidential information opens a vulnerability to information theft and quite possibly legal liability.
The safest and most secure solution that permanently destroys data is physical destruction.  South Seas Data uses an industrial shredding machine to shred your electronic media into small particles which are dispersed with other shredded materials and recycled in an eco-friendly manner.  Our destruction method eliminates the risk of data theft and protects your company from any potential violations that could occur in the event of your data ending up in the wrong hands.
When you have any media you would like to have properly destroyed, please contact South Seas Data and a member of our team will follow up with you to ensure your data remains safe and secure throughout the entire process of physical destruction.  Once your media has been destroyed, South Seas Data will provide a certificate of destruction for record to assure your electronic data is securely destroyed.
.